Bike sharing stations, each with 14 bicycles, will allow users to move easily between strategic points of the territory: ElectricHub 360 will be located in Porto Santo Stefano, Porto Ercole, Orbetello, Feniglia and Albinia. Bike sharing will be a point to point system: the bicycles will be picked up and left into the sharing stations.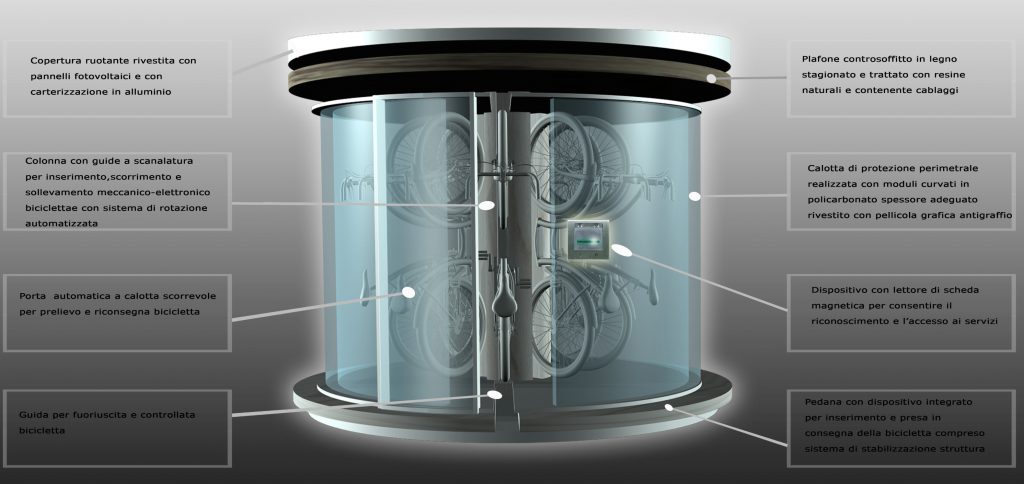 The EH360 device, a cylindrical bike sharing station for e-bikes, is similar to a bicycle vending machine and give the possibility to leave the bikes in a protected area, taking up a small space.
The station is equipped with a software with magnetic card that is able to control the doors and the automatic system of releasing the vehicles for easy use of the station.
The photovoltaic panels, connected to the energy accumulators, can guarantee the total self-sufficiency for the consumptions.
EH360, with 14 bicycles in just 245 cm in diameter, is the first system in the world able to accommodate a high number of vehicles  compared to the space occupied.